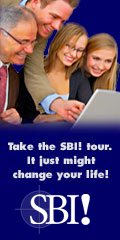 We highly recommend the following web site tools, all from a same provider:
Site building made easy!

Here's the only all-in-one, site-brainstorming - and - building - and - hosting - and - marketing system of web site tools that delivers highly profitable business and more.

Tired of dealing with web designers? Build a website alone with the help of this amazing made-for-laymen software.

Why build just a web site? Build a web site that works.

Standard, old-fashioned Web hosting services provide you with disk space to park a Web site, "quick and cheap", just sitting there.

This provider, on the other hand, puts you on the top of the search engines, helps you rank higher against other sites.

Building a Web Site?
You need to host it somewhere. But where? Web hosting is more than just bandwidth.

Your web site should drive business. Most web sites merely exist. They don't generate income.

Don't fall for "cheap, quick, easy." Get a Web hosting package that provides a complete set of site building - hosting - marketing tools. A combination that delivers profitable businesses.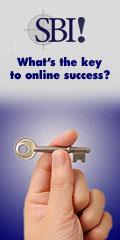 No matter what business you are running or about to run, you need a web presence to boost your profits. A website can be your best employee if you set it right, bringing in multiple streams of income.

There is no other employee that cost only $25 a month and brings in $ thousands if not millions each month.
Multiple streams of income from a website:
Adsense:

earn money each time visitors

click on an ad

that appears on your site - they click, Google pays you. It's a win-win situation for all: you and Google get commission, advertiser gets traffic to their site, visitors get valuable information from advertiser. Click

here

to learn more

Affiliate marketing:

provide content and make suggestions as to where to buy quality products. If your visitors click from your site to your affiliate (partner merchant) you earn a commission if they buy something from them (while they don't pay even a penny more for the product or service). Click

here

to get the

free

Affiliate Masters Course.

Referral income

: earn referral or finder's fees from the businesses you choose by finding customers (or "leads")

Selling:

sell your own digital or hard good on your website. You can get the Resell Rights too from products you buy and keep 100% profit.

Make Your Knowledge Sell!

Memberships:

enrol members to pay monthly fee for a service you provide on a monthly basis, like actual up-to-date scoops on the latest things in your field, or discounts on sets of new products...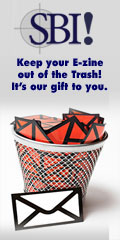 There is plenty ways and tricks to ensure there is enough traffic to your site to build you substantial income. If you choose our web site provider, the system will take care of the search engine optimization. But why depend on a search engine for your success? In order to bring people to your money-making site, there is a choice of additional techniques to boost your traffic such as:
The secret to making a fortune online is to have multiple streams of traffic:
| | | |
| --- | --- | --- |
| Blog Traffic | Directory Traffic | Forum Traffic |
| Article Traffic | Joint Venture Traffic | MySpace Traffic |
| eZine Traffic | Pay-Per-Click Traffic | Classified Traffic |
| Squidoo Traffic | Search Engine Traffic | Banner Traffic |
| Craigslist Traffic | eBay Traffic | Facebook Traffic |
| Social Network Traffic | Podcasting Traffic | Social Shopping Traffic |
| YouTube Traffic | Link Traffic | Press Release Traffic |
As a user of our web site provider you get access to in-depth articles on topics listed above. Get a free Master Course on how to make your website sell here.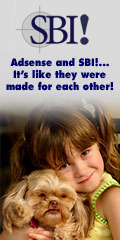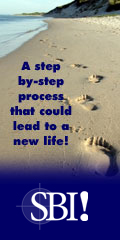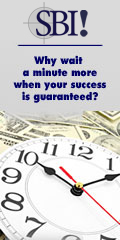 We love our website provider so much that we go that extra mile to promote it.
So here we reveal almost everything you get for the price of $299 or cca 200€ a year .
This package includes Designing and Hosting your website, Marketing tools, Traffic building system (that outdoes SEO), Guidance and support and much more:
Web

hosting - unlimited

storage, data transfer,

e-mail accounts and submissions to SE. Compare it with other hosting providers

here.
Domain registration included - you think you know what's the best domain name for your site, think twice - with this package you get access to:
Keyword research tool at Wordtracker, which normally alone costs the price of this complete service
Keyword Brainstorm tool - State of the Net, with a ground-breaking indicator of VALUE Demand and REAL Supply (true competition) that enables you to make intelligent and important content-building decisions.
Web site designer software - automated site builder that doesn't need to be downloaded, to which you give commands on templates, colors, graf ics, layout, text changes and all the rest, so you don't need to pay a web administrator/designer for design or every little change in the future
Graphic tools such as logo creator & editor, navigation bar maker & editor
Action guide - written and video tutorial on how to succeed in online business, including guidelines on the process of creating content, traffic/visitors, pre-selling your product/service and monetization models
Web site analysis for optimal Search Engine compatibility, which is advanced SEO
Traffic statistics and clicks analysis
Best-of-breed, state-of-the-Net complete protection system against spam and viruses
Tracker links, weakly reports on broken links
Unlimited custom form creation tool including CAPTCHA protection
Unlimited single and multiple sequential autoresponders via which you can send out e-mail courses and sell your knowledge
Password-protected pages
Blogging and automated site-blogging and RSS feed creation
a special tool for exchanging links with relevant sites
Tracking of Search Engine spiders
Search Engine index checking
Search Engine rank reporting
Unique Keyword search reports for Search Engines
Pay-Per-Click mass bidding
E-commerce tool with over 100 advanced searches to build your business
E-mail marketing list builder/distribution
Electronic newsletter publishing
E-zine publishing tool
Tips and Techniques HQ with hundreds of articles designed to help you with making it big time online
Step-By-Step Marketing Guide
access to their Forums - the single best small business resource in the world
the

best customer support service

on the planet - each time we wrote for assistance we got an excellent answer inside a couple hours, even on red-lettered days
Optional super-modules:
Web 2.0 (user-created content) - offering a potent "mini-combination" of Wikipedia, My Space and flickr - visitors can create valuable content for you, comment and rate your pages. SE loves it, so it boosts traffic to your site.
E-commerce, Catalogue & shopping cart, Credit card processing, Affiliate program
All that and much more included in this hosting package you can discover here. SBI continues to add more functionality into its value bundle, we can't possibly keep track and list them all.
Click here to get: free e-books and courses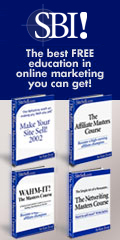 Master mind behind these web site tools